Chrismtas morning is the greatest. Ben woke me up a little after 7. He was bright eyed and said something like, "Mom, mom, you have to get up. Santa came and he said Rudolph is real and he left us presents and he ate the cookies and the reindeer at the carrots, but not Prancer because he's picky. Come on Mom, wake up!"
It was awesome. I came out and everyone else was up. As excited as the kids were, they gave David and I our presents first. I love that they do that without us saying a word.
They got busy with gifts.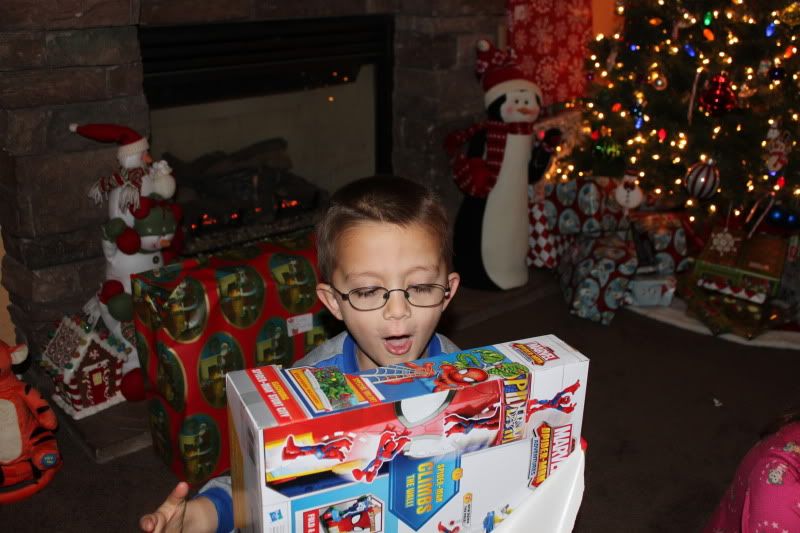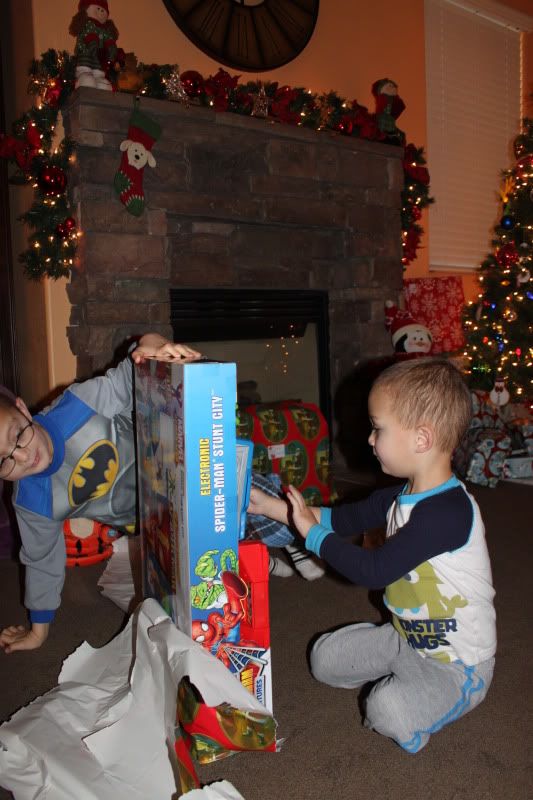 I told Ben one of the best things about having a brother is that you get to play with all his stuff.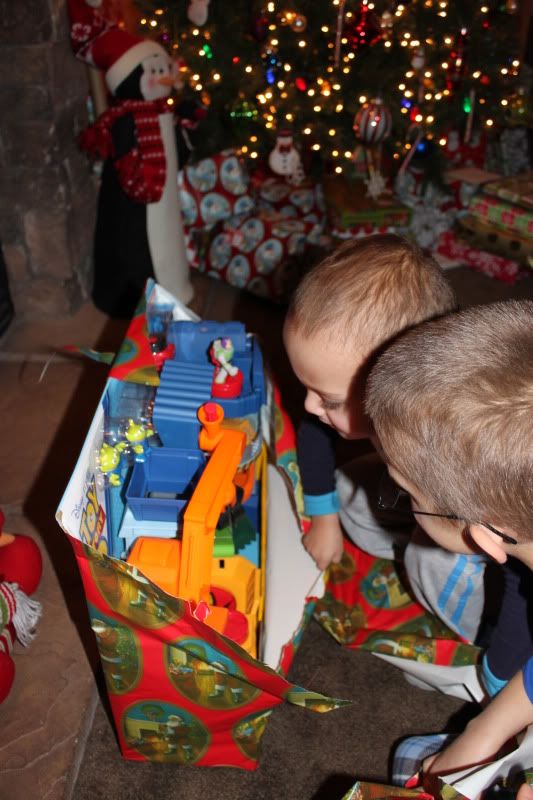 Emily got this doll she was dying to have.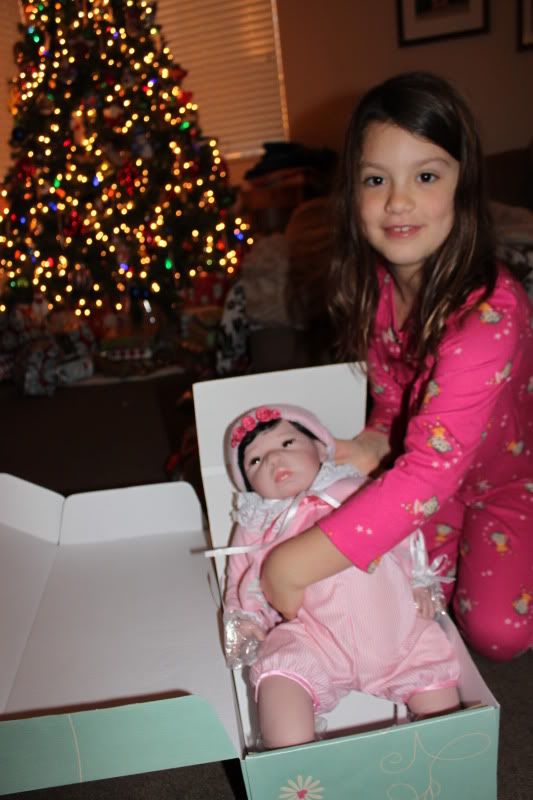 Yes, it's an Asian doll. She has an African American one too. I love that she doesn't want dolls with blonde hair and blue eyes.
Ben opened some gifts from Grammie and Grampie.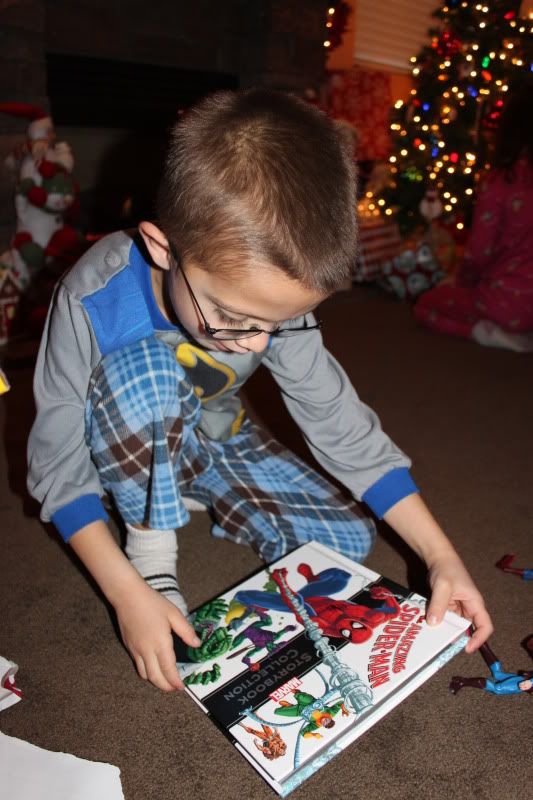 I surprised Emily by getting her 16 outfits for her doll. Yes, they were from a yard sale, but since her doll wears a size 3 months, I figured it was the best route. She was thrilled.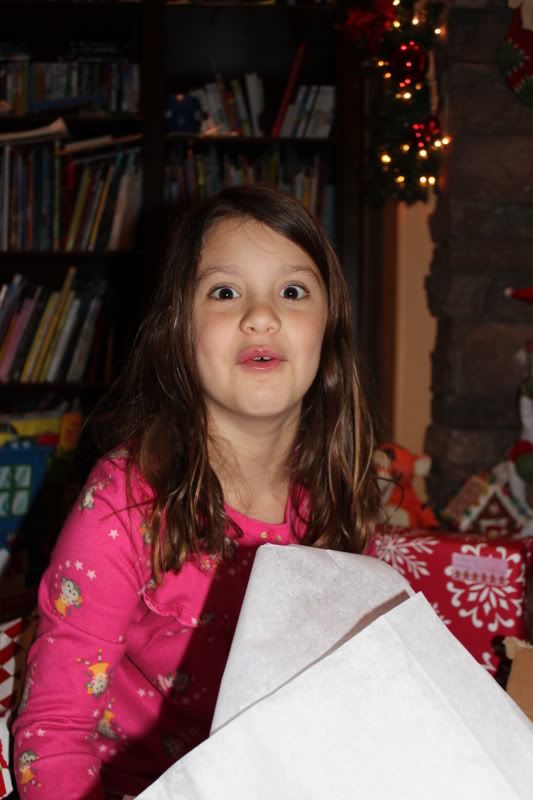 Every year I get the popcorn tub and it becomes our prebreakfast.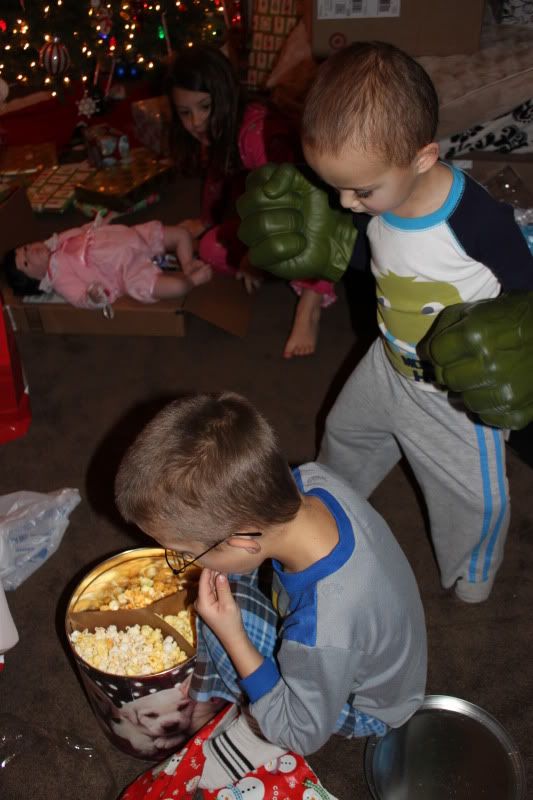 The boys got Hulk hands which they used to smash their Dad.
And they got some Teenage Mutant Ninja Turtle gear.
My house looked like this in about 60 minutes. Notice the Ninja Turtles in the popcorn.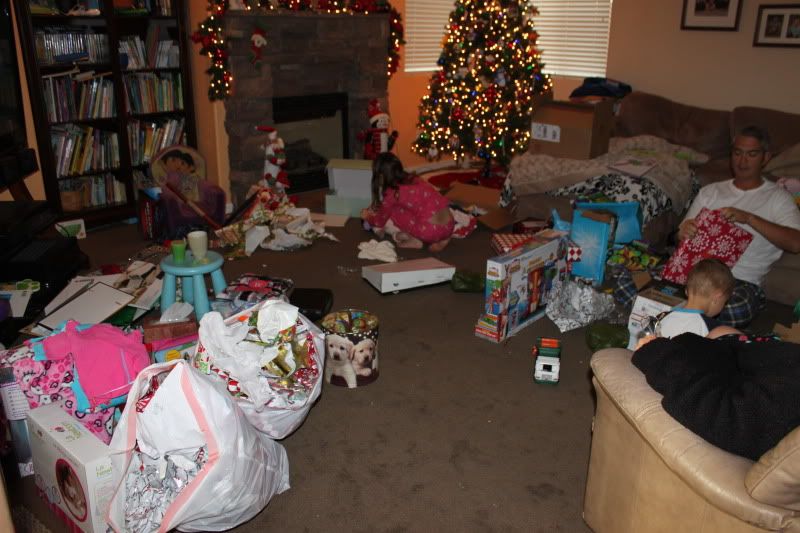 Ben and Noah tried on the Buzz Lightyear costumes that Grandma Suzy got for them.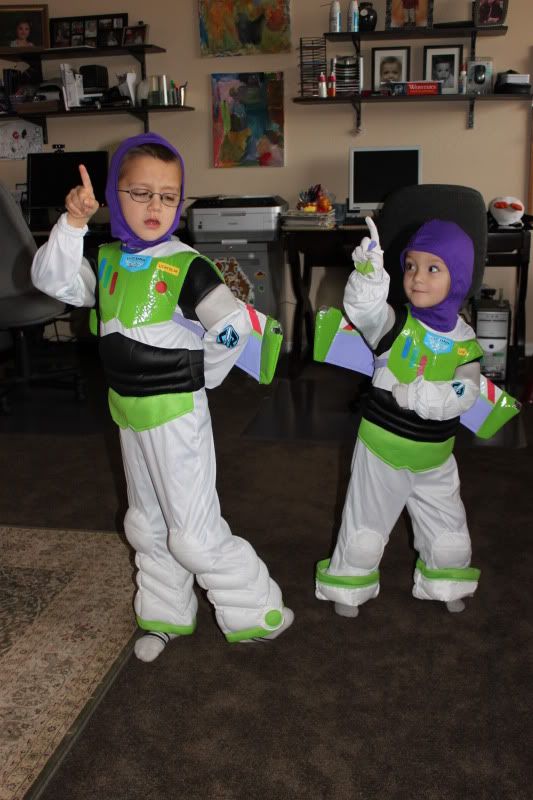 How cute are they?
It went by in a flash and I was thrilled that we had nothing major to put together for the first time in years. Then, David made a yummy roast for dinner. It was a great day!